Hello, very good to all welcome to your house welcome to the top of the range and welcome to the complete analysis of be xiaomi. My 11. We have been using the device for a week now since chatting with him for a few days intensively. You already know that we did a boxing or A contact with some details that you loved. The truth was that it had a lot of visits and it almost got number one in trends in Spain. So there was a lot of desire to xiao me my 11. Well, today, we come with a complete review, is a review of the long ones. We are going to tell you the best, the worst, what we liked the most, what we liked, the least about the top-of-the-range phone for now from the Chinese manufacturer. Well, let's go there and start with the aesthetic section for the design, because it is. It is true that there are a few things to count: on the one hand, the dimensions 16, with 4 centimeters high 8 with 1 millimeters thick and 196 grams. You already know that I personally my opinion of Carlos before grac, I like smaller phones, but the truth is that, despite being a very large phone, the dimensions of the thickness and the weight, I think, are quite well achieved. Also of the things that annoy me about the large phones, especially, it is the psoe when we also find some that have more battery, but that exceed 220 grams and others seems like a tough talk so well. I think they have done a quite interesting exercise. Despite being a large phone that they do not lose the pot with the weight colors in this case, we have a gray. We have a blue and a white finish. We have this bluish greyish that depends on how we tilt it. They give us the slightly yellowish flashes somewhat golden. The truth. Is that quite curious, more things to take into account in the aesthetic section is a phone that has curves, and I mean generally curves curve in the back curve. In the front, very subtle will not bother people who do not like much cur screens. You are not going to have any kind of problem, and there is also a slight curvature in the upper part and in the lower part. It is true that the screen frames are very well miniaturized. They are not symmetrical and in the corners we do find some Somewhat more prominent black frames in nothing to write home about. But keep that in mind, we have a little hole on the screen on the left side of quite contained dimensions and in the back, especially highlighting this camera module. We have three cameras. We do not have a telephoto lens, we'll talk just because that we have a digital zoom and a curious arrangement of the sensors. I don't dislike it and I will explain why, because we are seeing that the current trend is to put camera sensors that are very reminiscent of other manufacturers.
You will like it, but it does not look like any of them. We have a double module in different combinations. It is a good hoop. They have been quite curious about it.
We have usb type c, we do not have a 3.5 jack. We have the possibility of using two dwarfs without an important detail. Also with this positive one – and we have a double speaker signed by the people of harman kardon or on the front, but on the bottom and on the side top top, where we also find the infrared sensor. This the highlight of the emmy 11 seems to me a nice phone, a premium phone when we have it in hand, it feels very good and it is something to be thankful for and finally, we do not have resistance to water from dust. A of the few things that we can reproach them and in the security sections that I do not forget the fingerprint reader on the screen. We have here the sensor thanks to the amoled screen. It works very well very fast, no problem and is accompanied by a facial recognition that also works in practically any condition, but we go it works very well of. I tell you either of the two security methods. There are no surprises. We are going to pass Now. If you think, in this analysis of the tsja or beyonc talking about the hardware section historically or I have always done the same, not at relatively low prices, carlos, the high-end of sao me – is becoming more expensive. It is true, but they also give you of everything. I want to say it is natural 888 and then we have memory configurations or 12 gb of ram ddr 5 and memories that go from 128 or 256 fs 3.1. So we have maximum speeds for the memories and we do not have expansion with liquid cooling microsd cards, and now I want to talk about the performance before talking about the battery of the connectivity of other details. Lm and 11 is a shot, and here there are no surprises. I want to say you already know that the performance of the xiao me phones, especially in the high ranges, are out of all doubt more than anything because they have one of the most powerful processors on the market. We will see what happens when we compare them with the following terminals, but if you are looking for a phone to play a phone to squeeze, you do not want frames to fall. You want to go full blast, because, obviously this is one of the most related phones. Today then many others will come with the same hardware, but today the emmy 11 is one of the most similar phones, powerful of the panorama very happy with the performance. They are seeing the graphical tests with many games and very very well. Let'S talk about the battery. We have 4600 milliamps and we are very satisfied with the battery before I told you something. This is something very personal. I, with this phone reached the end of the day, so I have been able to do almost 7 hours of screen that one over demanding is a nut. In a user like us who have four instagram accounts, four email accounts, four twitter accounts receipts finds us valuable notifications. I use myself for that. It'S hard for me to talk about screen hours, because the use that I make of screen time. I'M sorry. I don't think it's yours not for nothing, but because igu, When your game is more than me, I love the day with social networks. I am still recording all day you are making history. It does not mean that the fact that the screen advisor to me scratches me a bit because it depends a lot on the user. What, yes, that you must be calm, that we are going to reach the end of the normal day without problems things to highlight. We have to do 55 watts fast, which is not bad. We have a charger here in the office too. Much now explain this one hundred percent in 45. In Less than an hour and 50 minutes you are going to have it charged. Then we have to give the wire that at 50 watts very well. I use a lot of wireless charging at home in the car. I have with his jaume charger that we already made a article. It goes to 20 watts, but hey charge me and this water, and then we have someone reversible wired everything that the problem is going to talk about. The absence of the charger in this box. Obviously, in the emmy 11 does not come the charger you already saw in china, and this is a bitch because We are getting used to what the whole manufacturer will do to take care of neither the s-21 nor the iphone and all those who are yet to Arrive are going to get on the bandwagon
What happens? This phone has left it to the tech team people. We already said in the box and thank you very much. You can buy it on their website or we will leave a link in the description in china. You can buy the phone in the middle 11, at least for now, with or without charger, at the same price, that 95 % of people have taken the phone with a charger. So the excuse of the environment, a bitch because in the end, people at equal prices take it, obviously not that it will happen in our country when it arrives. Officially we do not know it will sell a part who knows will lower the price sincerely. I don't think so, I'm just telling you that the Yao website has a 65-watt charger that costs 30 bucks. This, I don't want to say anything that is in the event that it is an 11 officially in our country. It comes without a charger, which is what I can Now imagine that alternative. I do not know. I tell you that the charger does not come. I would like it to have it, of course, but we are going to have correct autonomy, 55, watts of fast charge, and now we do talk in this case, the wifi connectivity, 65 g and an nfc phone and dual sim. We are going to talk about the very fast software section, because in this case we have very 12 running above android 11. You already know a layer of personalization that we like very much. We are very fans of demi. It is an interesting face, lift it feels very Well the 120 hertz in the interface, the animations, the multitasking. We have a lot of customization a section destined for games. I don't extend myself because we have a software channel that Miguel has you know, and there we have a dedicated article
Look at all the details of my wii 12 that you should know we have a software channel that is the right place for them to expand and know all the details, but now that It is a historical layer, we are going to start now, boys and girls With the multimedia sections, because when we first made contact – and I told you that we were liking this phone – a lot, especially because the subject that we are going to deal with now – is that of the screen, I think we have an exceptional screen. 6, with 81 inches a huge screen, amoled technology, a lot of resolution. We have w qhd 2. Here we go 3200 x, 1440 in a format: 20. Ninth 120 hertz refresh rate 480 hertz touch response and we find a brightness of 1500 nights or It is at the level of specifications that we are not very fans at the level of numbers. It is the [ __ ], but then, when you see it, it is the [ __ ], very good screen, one of the best screens on the market, one of the configurations that we will get used to because we are going to see in many flagship phones In many top-of-the-range phones, it will have this new 2 every 120 hertz amoled very high brightness levels, and it is one of those screens that seems to be suitable. This above you do not see some planes that seem unreal, even not because, as it seems that it is set by software well, the screen, we love the viewing angles, a very high level of brightness, also hdr 10, a panel with 10 bits very well. The truth is that it is also protected With gorilla glass. We carry it in the case that comes in the box. By the way we have not had any problem with scratches on the screen, one of the most positive points of this phone. That is very clear to you that it is very good. In addition to the Resolution can be modified. You can also change the refresh rate so that you know in relation to the issue of autonomy. Our tests have been at full speed of 120 hertz resolution 2 k and it has been efficient if you want to make sure you lower it to 1080 and you would not have more problems. The screen very well next positive point, and I say so: let's report conclusions in the auditory section very well double speaker below and above signed by the people of harman kar Don with a lot of quality with a lot of volume, a very resounding sound. The sound of the emmy 10 was very good. This one from lm and 11 is also so we are in luck and we leave you a clip. The name asks taking for granted for a year. We are going to continue And, as you see the screen and audio section, we flip them to one of the most differential points of e-mail and we get to the back section. We turn it around and look at the back of this Chinese phone. We find three main cameras, one of them with An earring with a lot of predominance, a 108 megapixel sensor that already or I had already been using a 13 megapixel wide angle and a smaller one. That was the macro functions. I repeat, and, as I said at the beginning, this phone does not have a telephoto lens, it does have a digital zoom of which we will talk, and I can imagine that this is what they save for the pro version. That is not confirmed, but obviously we all hope we will talk about the photographic result very quickly and be seen endo photographs in section one. We have some very good photographs, good color, a good hdr. We also have a quite natural interpretation of the scene. We do not have fanfare, despite letting artificial intelligence do its job. We do not have very, very saturated colors. We do not have a very, very image processed during the day. I liked it now well, and this sentence that I am going to say. I think it is worth a bit to define the entire emmy 11 camera. I think it is an 8 out of 10 camera. I mean there are phones like the pixel, like some generations of new phones like the iphone 12. In some situations it has like the may 40 pro that have a better camera than this medium now well, this phone is also cheaper. I think we have a camera that complies and drank very well. We have a wide angle that is not bad at all anymore, that correct. There is not too much dispersion at night. Yes, it is true that the quality dropped a little, but it does not disappoint macro sensor. I use it practically for nothing but Well. There are some photographs of some plants, the curious one. We can bring it close enough to about four centimeters to be able to take the photograph, and there are planes that are not bad and at night here if we want a correct result. But yes, that is where we find it to be a little step behind the super super super cameras of the super top 3, even so good conditions in practically any situation. I can tell you a camera of 8 out of 10. Anyone who buys the emmy 11 is not going to feel disappointed. Now you tell me Carlos. I want the best camera on the market. I sincerely believe that there are some better ones. We talk about the zoom issue. We do not have an optical zoom, but the digital zoom with 2 is enough. What it can make use of, obviously, is the 108 megapixel sensor. It does not come activated by default. It is a separate mode. You activate it. If you want to have much more details, we are going to follow some photographs. We will make a crop in some photographs and see how it holds m uh. Well, the ballots. Logically, we do not have a resolution jet, even if you want to make a club a cut out, you will be able to do it to finish talking about photography. Also in portrait mode. We have a very good portrait mode. We have very good texture if we make a crop on the jacket. A good interpretation of the skin shows us a lot of information in the beard. Well, because some Chinese phones, that you already know that there are, with the skin, make the dick a bit a mess, the cut is very good. Yes, it is true that the blur is somewhat artificial. Se you can calibrate, but I liked the portrait. Let'S continue talking about the article section, let's see what secrets and what is the performance that we have had with this phone. On the one hand, it supports recording 8 here at 30 frames supports 4k at 60, and then we have a lot of slow motion and a lot of frames recording also in hdr. I really liked the same, not serious the same with iphone. It does not record the same as the last generations of samsung as the nou 20. Another that records very well, but the article is very good, is super. Well stabilized, good hdr. We have a lot of modes: dual article mode, a clone mode, a block mode to be able to put presets in good music. They have worked it out at the software level, The xiao camera interface, to take advantage of it. I know that the article section – I repeat the same – is not the best, but it is a very good article section and for people who are important, as in my case it is very good.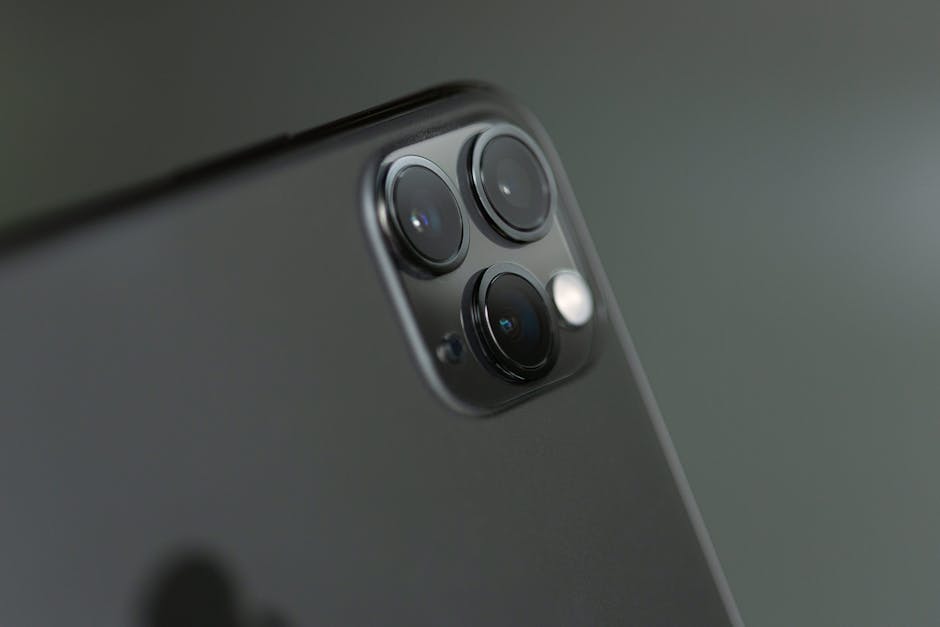 So we have recorded a small article for you, so you can see how the microphones of the phone also behave. Well, it is a recording test with the tsja omni, my 11, to see how its rear camera behaves, recording 4k, 8 each etc, etc, and also so you can see how the microphone behaves here in barcelona that it is cold, [, __ ]. We got to continue with the front camera. We have a single 20 megapixel front camera more than well. Yes, it is true that we have. We interpret a somewhat overexposed image, a slightly more illuminated image, although I believe that this is at absolute will that they raise the illumination of the photograph a little to have an image a little brighter. You can modify it, but you know it, and it is not bad, is the The end is more than correct and we also have a small vertical article recorded so that you can see how it records at high resolution and how it sounds good. This is a test recording with the front camera of the new xiaomi m 11. We put ourselves against the light. As you can see, it holds very good if you continue to see my face in the correct way and still keep a little information from the window and also so that you can see how the microphone behaves more or less about 50 centimeters away. Well guys, we are already finishing The analysis of lm and 11. As you can see, we have talked about a lot of issues of the battery of the performance of the design of the security methods of the screen of the audio of the photography d. The article shit me the milk, a complete review, but we know that it is an important phone and there were many things to tell in this case. Let'S talk about the price again, thanks to the tech team for leaving us the device, we will see what the official price is.
The price that will not be far from the official 799 euros in the international version will arrive shortly. The version. Sorry, the Chinese version is in English shortly and the international version will arrive, which I think is the global one that will arrive in our country with Spain and demand. We always see the Price no, but 800 euros. I think it will be the price and I think it is not bad. We will see what happens in Spain with the issue of the charger. Understand that now we are a bit ambiguous when the information arrives. We will leave it here below in the description, but how we have received it as soon as we do not handle this information. We will talk a little at the end of the evaluations that I have with the medium 11 on a phone that I have loved and I will put the se River of recommended. I already put it in front of the recommended man, and now we will make a bit of an assessment, is a super. Complete phone is a super. Balanced phone is not perfect and has details that I can imagine that in the pro version they will have the water resistance. The Telephoto lenses are mainly the two absences that can be blamed on this medium 11. Nevertheless, for 800 euros, I think it is reasonable because we have a nice phone. We have a phone with one of the latest hardware. With a decent battery. We have an exceptional screen, we have audio spectacular, we have a camera of remarkable height. We have a article that is also very complete. It is almost perfect. It lacks things. There are phones where they improve some details, but for 800 euros. I think it is a more than recommended purchase and, without a doubt, a very good example in the high-end. I already tell you: we will see what happens with the rest of the manufacturers, those phones that will presumably cost something more
What will happen with the version of the m-11 pro we will see if it is more worth one than the other, leaving all that aside element 11 is a very good phone, so nothing guys. We hope from the heart that you have liked this article very much that you have found It is especially useful for us is the most important thing that here we try to solve some doubts and that when you want to change the phone you have as much Information as possible, because we are aware that there are more and more phones, more and more companies, and it is a bit of a mess. No, so nothing! A big hug see us here very soon, then tomorrow's range, a new article, of course goodbye. I love you family. Ah